documentary films on the creative arts

Trudy Rice
| | |
| --- | --- |
| Title: | Trudy Rice |
| Duration: | 12:00 |
| Year: | 2023 |
| Film by: | Peter M Lamont |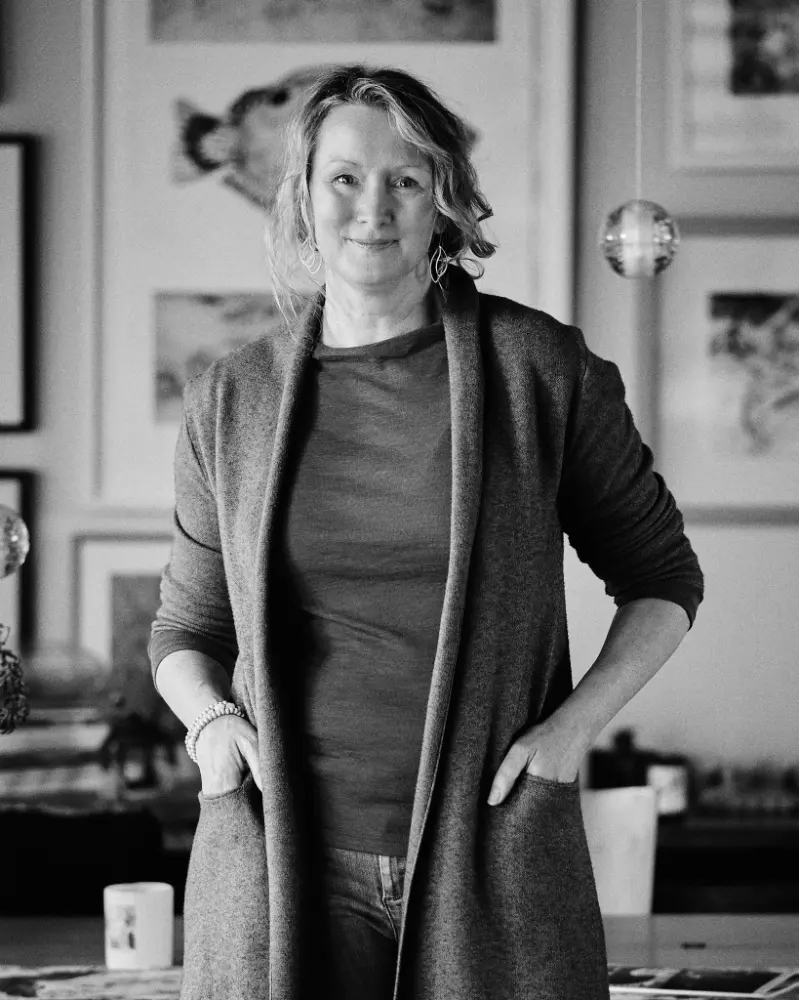 Synopsis:
A snapshot of Australian artist and printmaker, Trudy Rice as she prepares for her latest show at Queenscliff Gallery.

Delicate textures and atmospheric depth bring Melbourne artist Trudy Rice's love and empathy for the natural environment directly to the viewer. Trudy's works are created by printing many layers of monotype and solar plate etchings. With mindful observation, the initial drawings are etched in the very sun and water in which the specimens are found. During Covid, Trudy took up painting.

Trudy enjoys running art workshops for children and adults within her studio, and by invitation at other art facilities. Her signature range of textiles and homewares include designer cushions, table runners, tea towels and murals/wallpaper. They depict a transference of her art from paper to fabric. With an ethos of protecting our environment she uses organic product, recycles as much as possible and manufactures in Australia.Trudy's artworks feature in the Olivia Newton-John Cancer & Wellness Centre collection at Melbourne's Austin Hospital and other private national and international collections in cities such as New York, Colorado and the Netherlands.